Regular price
$469.95 USD
Regular price
Sale price
$469.95 USD
Unit price
per
Sale
Sold out
Up for sale is this Bird 125-250MHz 20dB Directional Coupler - 50 ohms - 4278-111-2
This coupler offers a means of sampling power flowing in on direction in 50-ohm systems while excluding power flowing in the opposite direction.  This directivity assures that any reflected power will have only a minimal effect on the accuracy of forward power measurements, and vice versa.  VSWR measurements may be performed conveniently by using two couplers in a series-opposing connection.
Frequency Range: 125-250 MHz
Insertion Loss: 0.25dB maximum
Power: 200W CW, 3kW peak
Impedance: 50 ohms, nominal
Temperature Range: -55 to +85 deg C.
Connectors: N
Coupling Accuracy: +1.0dB, including variation and deviation from nominal
Dimensions: 11.5" x 1.9" x 0.75"
Share
View full details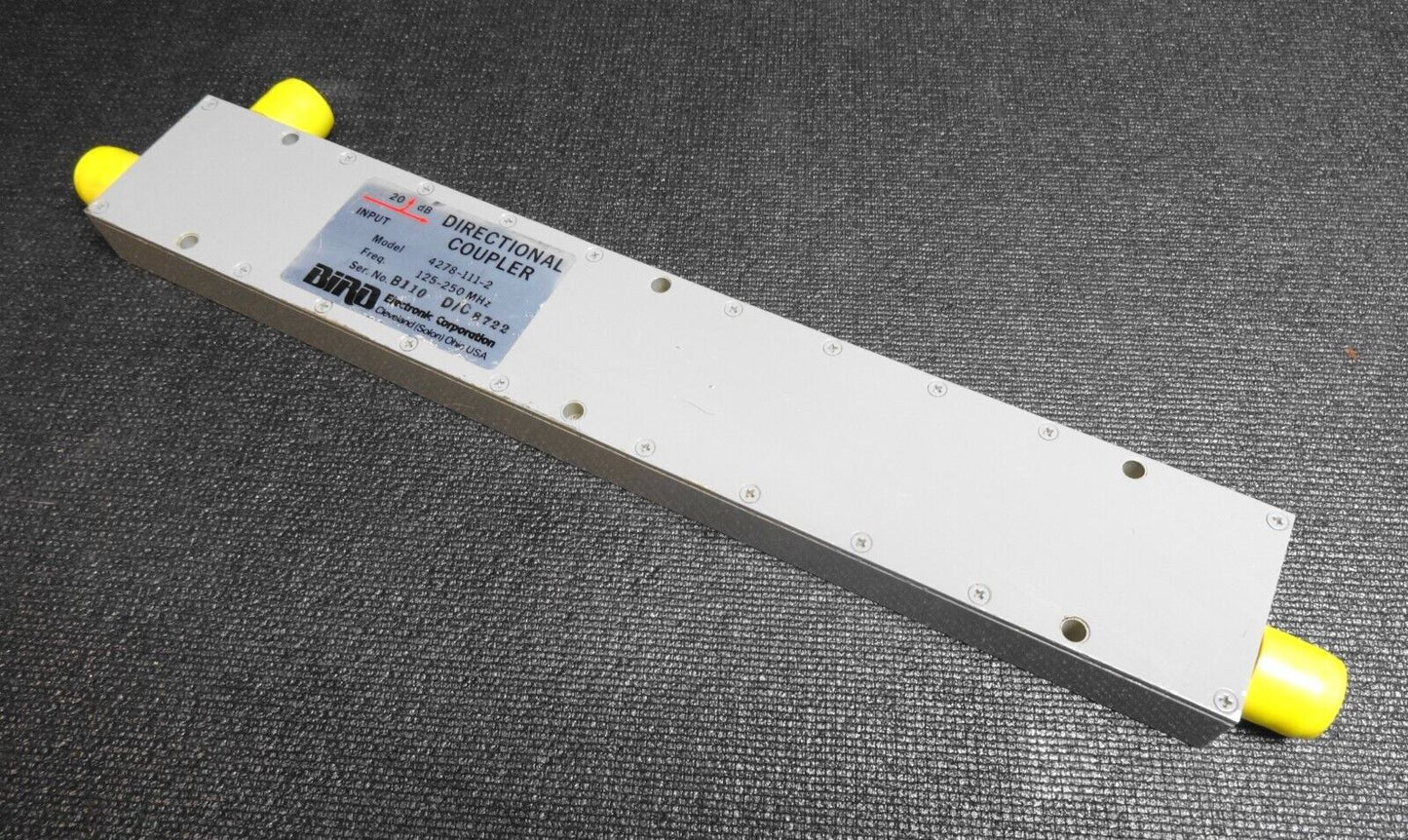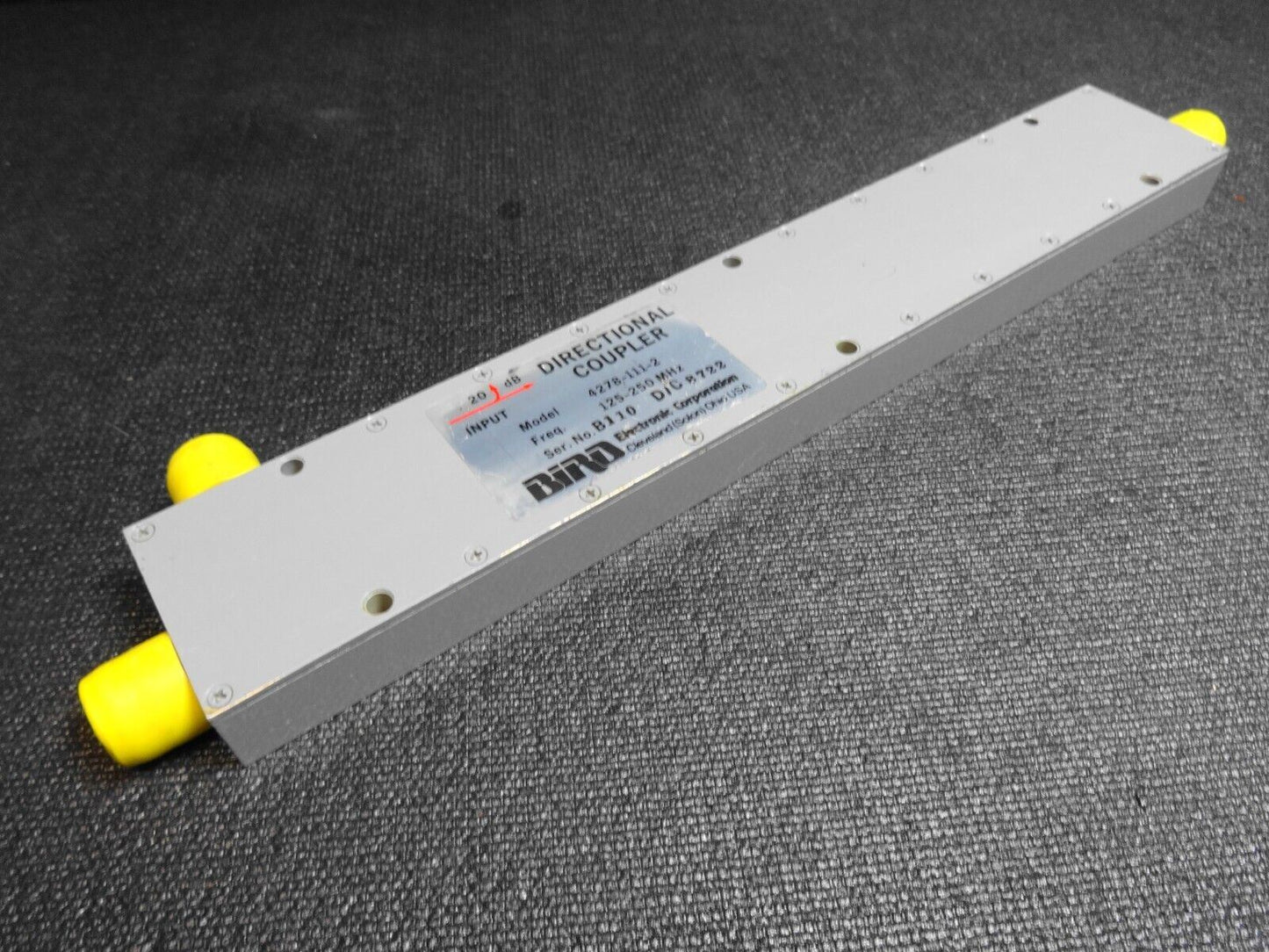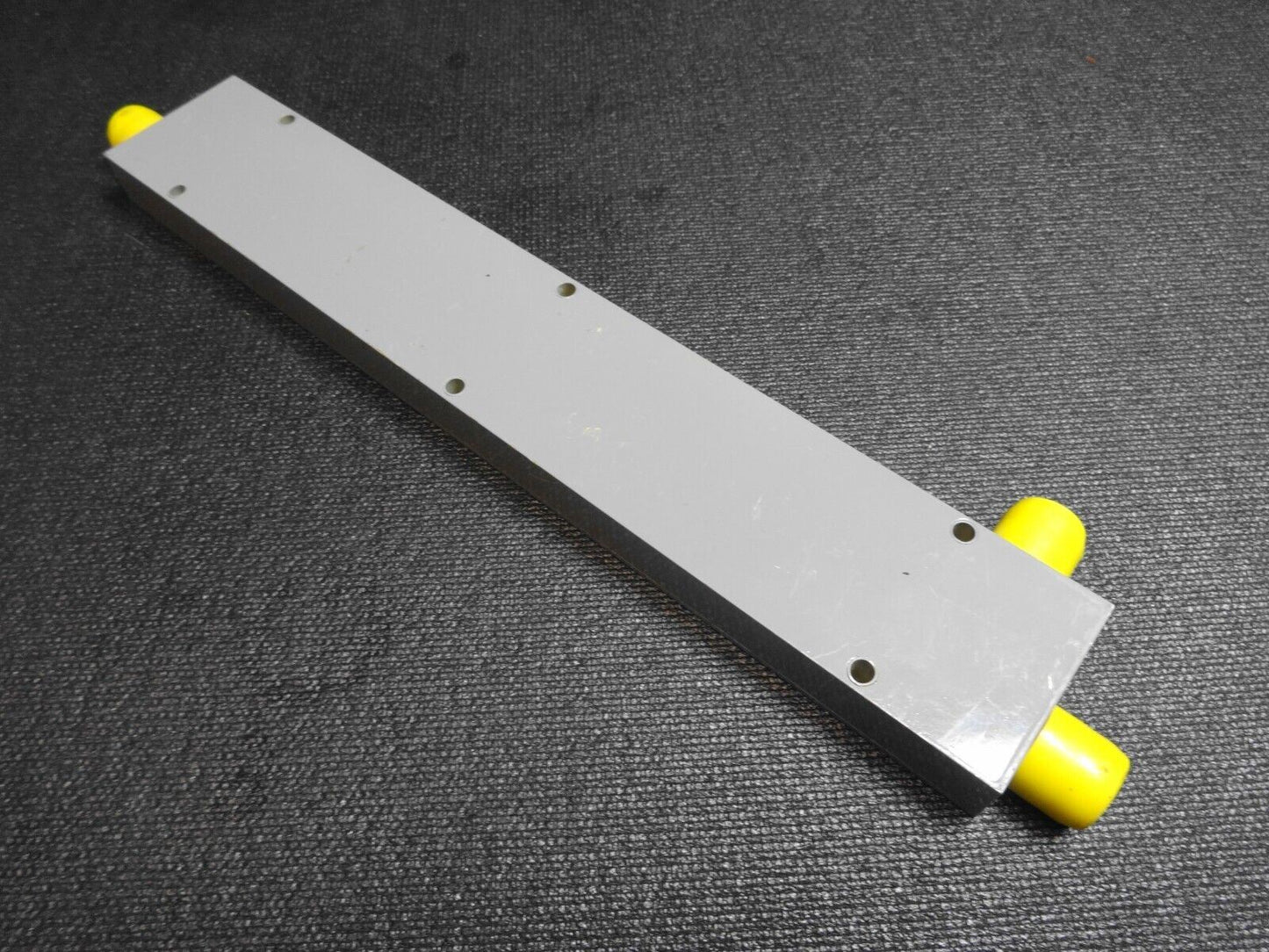 Secure Shipping

We pack each and every order with love, care and quality materials to make sure that your order won't break and is successfuly delivered.

Questions & Offers?

Have a Question? Can't buy the price? Let's strike a deal, send us an email to support@ineedths.com with your offers and questions.

Returns & Refunds

If there is a problem with your item, you can send it back and get a refund. Feel free to ask questions about any of our products by sending a message to support@ineedths.com